Providing South Yorkshire with Top Quality Fabric at Low Cost Prices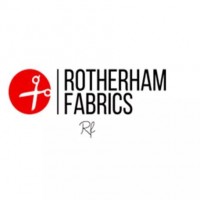 Here at Rotherham fabrics we aim to please all of our customers no matter the quantity wanted, so please drop us a message or give us a call if you have any more queries you'd like us to answer and we'll be more than happy to help.
Discounts and deals we offer our Customers
Loyalty cards are available for all customers
 Here is how it works - Every £10 you spend in store gets you a stamp, once you've filled the card with 10 stamps, you get £5 off on your next purchase over £10. 
If you're part of any craft or sewing groups or a student please let us know in store as a 10% discount can be set up for you to give you a helping hand. 
 10% discount for all licensed charities and schools also available, just bring proof of the charity you are supporting and ID and we'll be more than happy to help out. 
Opening times
(temporary change due to covid)
Monday  9am - 3pm
Tuesday  9am - 3pm
Wednesday  9am - 1pm
Thursday  - closed-
Friday  9am - 3pm
Saturday  9am - 3pm
Sunday  - closed -
Where to find us?
Check on the map below if you're having any problems finding us or give us a call at 
01709 378180
*Public car park available across the road next to tesco
Like us on social media
Don't have what you're looking for?
Well then check out our sister company Esberger Fabrics to see if they have what you're after.